H.P.G. IV Gullwing Trucks
Gullwings Ad From SkateBoarder Aug. '77
featuring the Rare Gold Version of the Gullwing Truck!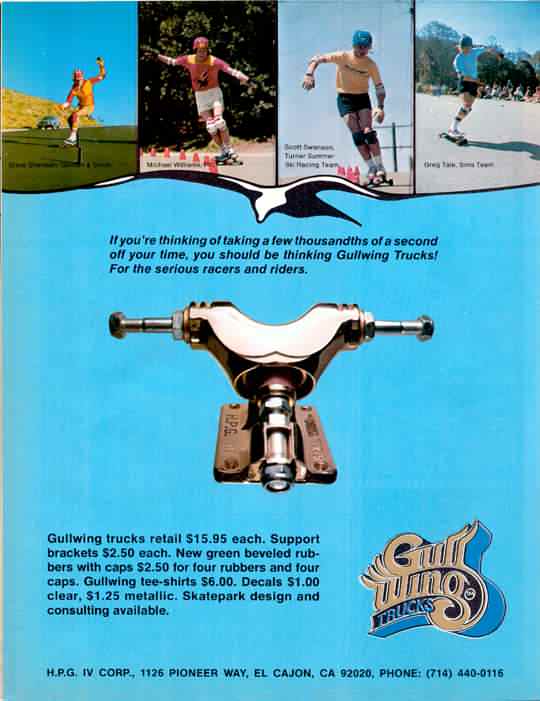 Close-ups from this ad are below :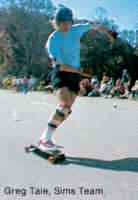 Greg Taie, of the '77 Sims Team; riding Sims Quicksilver/Gullwing combination, similar to my configuration.
(click photo for enlargement)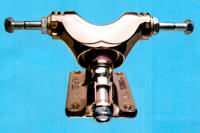 Rare Gold Color Gullwing Truck
(click photo for enlargement)
---
Home|Aloha Skatetown Skatepark|Vintage Skates
Skatepark Design|SkateShots Gallery|Capturing The Past
Skate Patents|Links|Sound Files|Alpha Sensory Home
All content © 2001 R. D. Nelson. All rights reserved.